1920 - God of our PAST, PRESENT, and  FUTURE! - 2020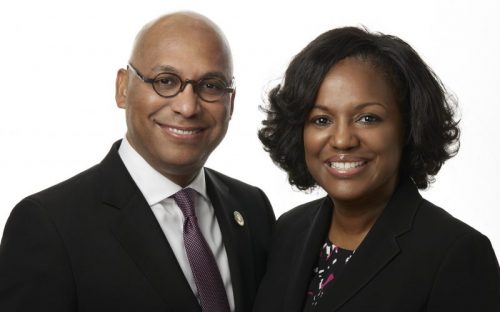 Willie and Elaine Oliver will be the speakers on April 4th, 2020 to launch the 100th Year Anniversary Celebration of the Ft. Lauderdale SDA Church!
______________________________________
The Olivers have conducted marriage conferences, retreats, relationship seminars, and leadership training conferences around the world. They are founders of From This Day Forward marriage conferences, Journey Toward Intimacy marriage conferences, authors of the Relationship Rx column in Message magazine, the Real Family Talk column in Adventist World Online. They are editors of the annual Family Ministries Planbook, and authors of two books, Real Family Talk: Answers to Questions About Love, Marriage, and Sex, and Hope for Today's Families—the world missionary book for 2019. The Olivers also produce and host a weekly family strengthening program on the Hope Channel called Real Family Talk with Willie and Elaine Oliver.
Taken from:
                                                         --- * ---
See our calendar and Facebook for more exciting details!